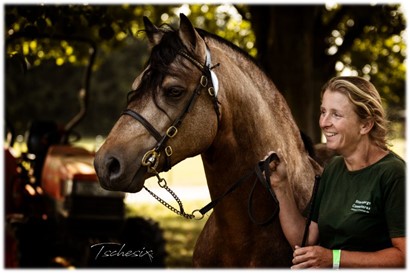 ONLINE WEBINARS
The Dutch Connemara Pony Society is organising  three online webinars in which highly respected and recognised Connemara pony breeders will tell about the history of their stud, their breeding goals etc. The webinars are designed to inspire novice breeders, but of course everybody who is interested is very welcome to attend.
With some pride we announce the following webinars
10 november : Birgitte Gotske and Anna Kyhl Gotske about the Skaergaarden stud in Denmark.
9 december   :  Joe Burke about Cloonisle stud in Ireland.
14 januari      :  Alexandra Kramer about the Sternberg stud in Germany.
The webinars will start at 20.00. You can apply by sending an e-mail to info@connemara.nl. After applying we will send you a link that gives you the possibility to log in and follow the webinar